The best packers & movers services provider in and around Kakinada | Srikakulam | Vishakhapatnam
(Packers and Movers in Kakinada)
Babu Packers and Movers
(Packers and Movers Kakinada) was established in 1983 and it's all Indian Based unit. We deal with Domestic & International shipments and specializes in offering extremely Quality oriented services.
We have Branches all over India. End-to-end, rapid, and 100% error-proof relocation is possible if you hire the top-most Packers and movers like
Babu Packers and Movers Kakinada
(Packers and Movers Kakinada). You will get good quality services at reasonable rates.
Being expert packers and movers in Kakinada, we use specific strategy for your relocation program. We plan well and execute well which results in a flawless, efficient material shifting. Though every shifting assignment is important, corporate shifting takes the highest precedence regarding criticality. Transferring delicate machines, computer systems, documents and files need extreme accuracy.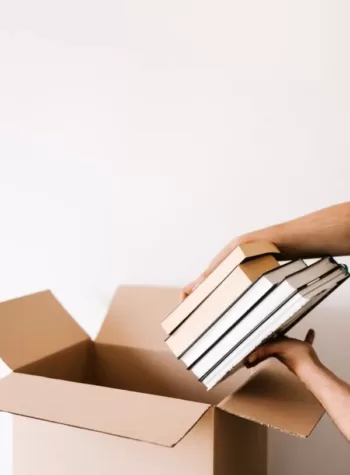 The vision of innovating the changing requirements of today's logistics and the implementation of evolutionary service goods to help consumers evolve their supply chain patters is to be the best express packers and movers. The combined strength of the best express packers and movers networks built over decades brings together a product that can challenge the market's current services and service providers with a steep edge in the dedicated service schedule, cost savings, last-mile connectivity, technological and IT efficiencies, remaining ahead of the times in operational optimization. Today's local transport and even today's giant redefinition of dynamic supply chains is the strongest express Packers and Movers in Kakinada.

we deliver service excellence with experience in each vertical service line. With the ever-evolving trends in the different sectors of the economy, the organization strives to introduce a single-window solution product with a national network system of over 250 branches and 1000 locations, ensuring last-mile connectivity. In all markets, industries and sectors of the economy, we, the best Packers and Movers Kakinada have expanded our exposure and expertise. With the trust value of Indian leading companies, our partnerships with regional logistics players, our business associates and over a thousand trained and committed workers assisted by robust ERP integrated production processes and enhanced value-added services; this has been possible.

To keep a close eye on the whole operation, there is also a team of supervisors. It is our primary obligation to ensure that all the goods and products delivered to meet their destination on a door-to-door basis. During the unpacking and rearranging process, the post-delivery role gets our undisturbed 100 per cent attention as well. Industrial services often also need enhanced care for protection. This is because, relative to working methodologies for the production of our trip, commercial products appear to have a higher monetary value. Industrial transition is something that needs to be achieved in the right way.
With excellent service comes an affordable cost as well. We make sure that each service would not affect your budget.
Our team do the best they can to meet the expectation of our clients. Our team is highly experienced.
Our team knows the rules and makes an effort to perform the services in an excellent manner. We make sure to give full support to our clients.
We have specialized our self into Quality Packing And Moving Services with 100% Customer Satisfaction.
[ Customer Testimonials ]
Best Service In market
your team very carefully and meticulously packed all items and got them transported safety to two destinations. This is to acknowledge the superb service rendered by your company.
Mr. David
Delhi Metro Rail LTD
10 out 10 rating
In one word – it was excellent and i was very surprised with the packing technique they used i'll rate them 10 out of 10 and i have been referring their service to lot of my friends and they are equally satisfied .
Mr Sunil Shetty
Managaing Director
Fully satisfied
I am happy to testify the diligent and courteous services provided by BABU PACKERS AND MOVERS in shifting my residence. I particularly appreciated the care and professionalism with which all the items were shifted.
Mr Yogesh Nair.
Project Manager INFOSYS
Let's build something amazing together.